Lance Hori is a licensed Utah CPA providing a range of services, including individual and business tax preparation, payroll, bookkeeping, consulting and compiled financial statements.
Is Lance Hori the right accountant for you? Get to know your Utah CPA.

Education
Lance earned his Master's in Accountancy at Weber State University. He focused on taxation throughout the course of his studies, so he's a tax expert — ask any question about tax laws and you'll get a straightforward, easy-to-understand answer.
Field Experience
In the past, Lance worked with Bowen Law Professional Group, where he prepared tax returns and assisted with protecting assets for wealthy individuals across the country. With a focus on trusts, estates and business law, Lance gained the experience needed to excel at estate planning and asset protection, along with many other accounting services.
Lance also worked with VanTienderen, Carter & Bolander, P.C., an accounting firm in Cottonwood Heights, Utah. The staff had a combined 100 years of experiencing providing high-level accounting services.
Lance has now operated his private accounting practice in Centerville, Utah, for over 10 years.
Hands-On Understanding
Along with maintaining his own CPA firm, Lance owns an engineering and land-surveying firm. He is also a partner in a real estate investment company, where he handles accounting, payroll and tax filing.
Lance has a unique, hands-on understanding of how to apply accounting principles to business operations in an effective, efficient manner. Lance Hori, CPA, can help contractors, real estate professionals, service providers and small business owners in every industry, because Lance is a business owner too.
Professional Networking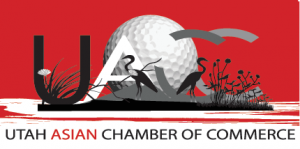 Lance served as Chair of the Finance Committee of the Weber State Alumni Association for two years. He is an active member of the Utah Asian Chamber of Commerce and Davis Chamber of Commerce.
Personal
Lance, his wife and their seven children live in Centerville, Utah.
Work with Lance
Lance Hori, CPA, is the Centerville accountant you've been looking for. He can manage business succession, assist with personal financial planning, set up estates and trusts, advise on gifts and transfers, solve litigation issues, finalize the details of real estate transactions and much more.
Dependable with the Details
You can't leave your personal or business accounting to just anyone — you need a certified professional you can trust; someone who is studied, experienced and knowledgeable, who knows that the littlest details make all the difference.
Lance Hori, CPA, is a dependable resource for all levels of accounting services. Whether you're looking for basic individual tax preparation or in-depth business cash-flow consulting, you can trust Lance to take charge and communicate fully throughout the process. Get the accounting expertise you've been missing — call today to set up your appointment.